Outback Queensland – Sustainable Tourism
Why travel with Boobook Explore?
Looking for something different for your hard-earned break? Come see a part of Outback Queensland few have explored in the company of local ecologists who share your passion for adventure and knowledge. Group sizes are limited to ensure an unforgettable experience.
Visit warm and hospitable locals on their family farms, marvel at impressive gorges and sunny plains and experience first-hand how people and the environment shape each other in the Sandstone Belt. Delight in the wildlife of our country by day and by night and immerse yourself in the natural and cultural history of this old, old land.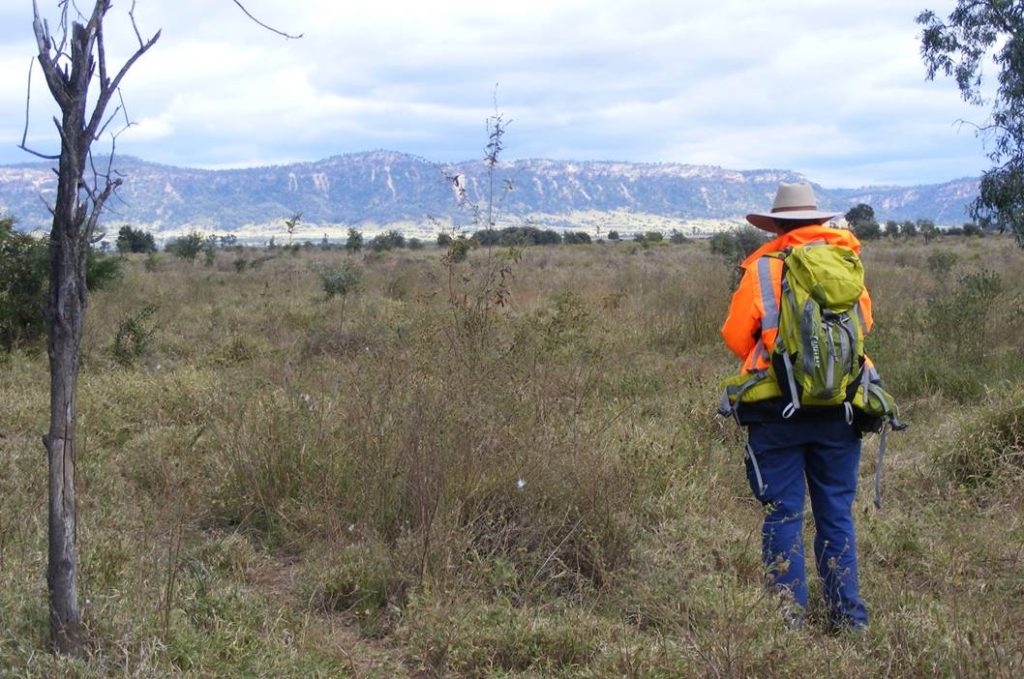 Boobook Explore's guides are recognised ecological experts in their 'patch', with an unrivalled breadth and depth of knowledge. Our Principal Ecologist, Craig Eddie, has been referred to as the "David Attenborough" of Queensland's South West. He is a down-to-earth kind of bloke who has written many papers, is a fauna expert (including land snails) and is the author of the popular "Field Guide to Trees and Shrubs of Eastern Queensland Oil and Gas Fields".
Just as importantly, Boobook Explore's guides know how to look after you to ensure that your days with us are ones you'll cherish forever. Be it a short day trip or an extended tour, a bushwalk or an all comforts escape, you can be assured of fun, new friendships and a memory bank chock full of great moments to savour until the next time!
---
Contact us today to organise an unforgettable outback experience!
Boobook Explore offers a range of outback destinations and activities in carefully planned, small, group tours from 1-day adventures up to 7 day/6 night durations.  While we have our regular tours Boobook Explore can also tailor group bookings to suit the interests of our guests.  Some of the more popular tours involve travelling to exclusive areas to find wildflowers and enjoy scenic views, participate in bushwalking, see local farms and immerse in the local cultural history and art.
Boobook Explore feature day tour is "Discover Carnarvon Ranges".  Our resident Botanist, Rose, also takes tours to some spectacular wildflower areas during spring as well as an outback garden tour.
Boobook Explore's Outdoor Workout in Nature's gym can be a one-day, overnight, or extended tour.  The difficulty level can also be adjusted to suit all fitness levels. You can bring your own food or your adventure can be fully catered, where you return to a central location each night with hot showers.
For most tours, we aim to restrict group sizes to approximately 10 people, so you are guaranteed a personalised experience.
We can offer access to parts of Queensland rarely seen by most people, often on private property where you can be assured you will have the place to yourself.
We also specialise in trips to little-known National Parks and State Forests, guaranteeing you a unique experience few others will share.
We take the road less travelled in our 10-seater four-wheel-drive bus giving our guests a safe and comfortable ride!
We are also happy to customise tours to meet your special interests and needs.