Roma – A gateway to Outback Queensland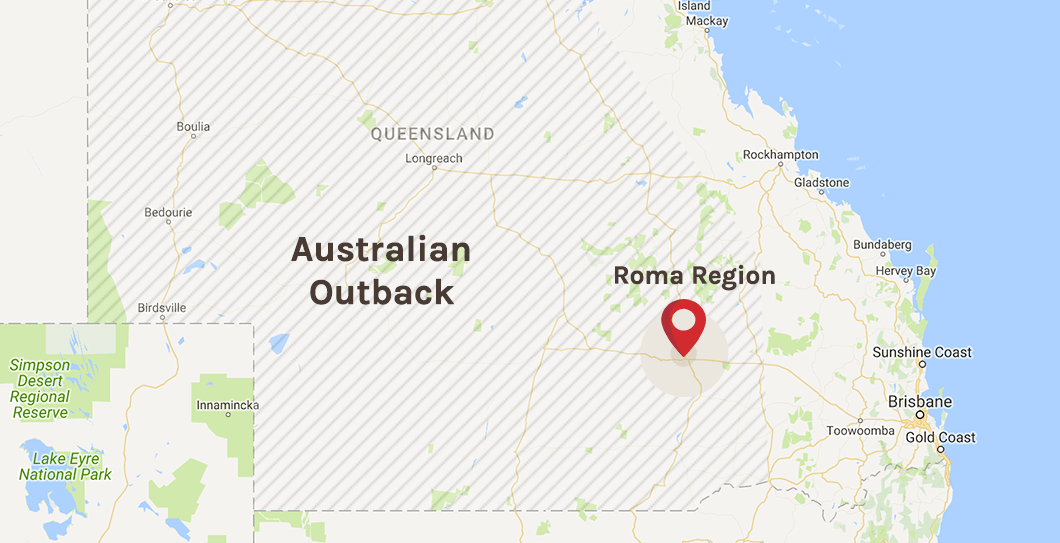 MODERN AIRPORT WITH DAILY ONE HOUR FLIGHTS BETWEEN BRISBANE AND ROMA.

Good quality sealed roads leading to and from all major centres.
Located in Outback Queensland on the Warrego Highway about 500 kilometres inland of Brisbane, Roma is a thriving rural town of 8000 souls. It has always been strongly associated with the pastoral industry and it is in Roma that the largest cattle sale yard in the Southern Hemisphere can be seen. Dryland grain cropping (including wheat, mung beans, barley and oats) is also important in the district, as is Cypress milling and tourism. Roma is an educational and government service centre for the district. It was the home of oil exploration in Queensland and more recently, a major location in the development of the coal seam gas industry of the Surat Basin.
Roma is situated on the Warrego Highway, with good quality sealed roads to all centres and has a modern airport with daily flights to Brisbane.
Our landscape varies from sunlit plains and lazily winding inland rivers to foothills and rugged ranges complete with wild forests and mysterious gorges. We are at the watershed of two major river catchments. The waters of the Condamine-Balonne Rivers drain southward to eventually join the Murray River to flow into the Southern Ocean. Numerous creeks to the north drain out of the Great Divide and the Carnarvon Ranges, flow north and east to join the Fitzroy, and enter the Pacific Ocean in the southern Great Barrier Reef province.
Come and join us for an experience unlike any other, exploring small towns and farming landscapes, dramatic ranges and gorges, wildlife, cultural history and scenery at its best.