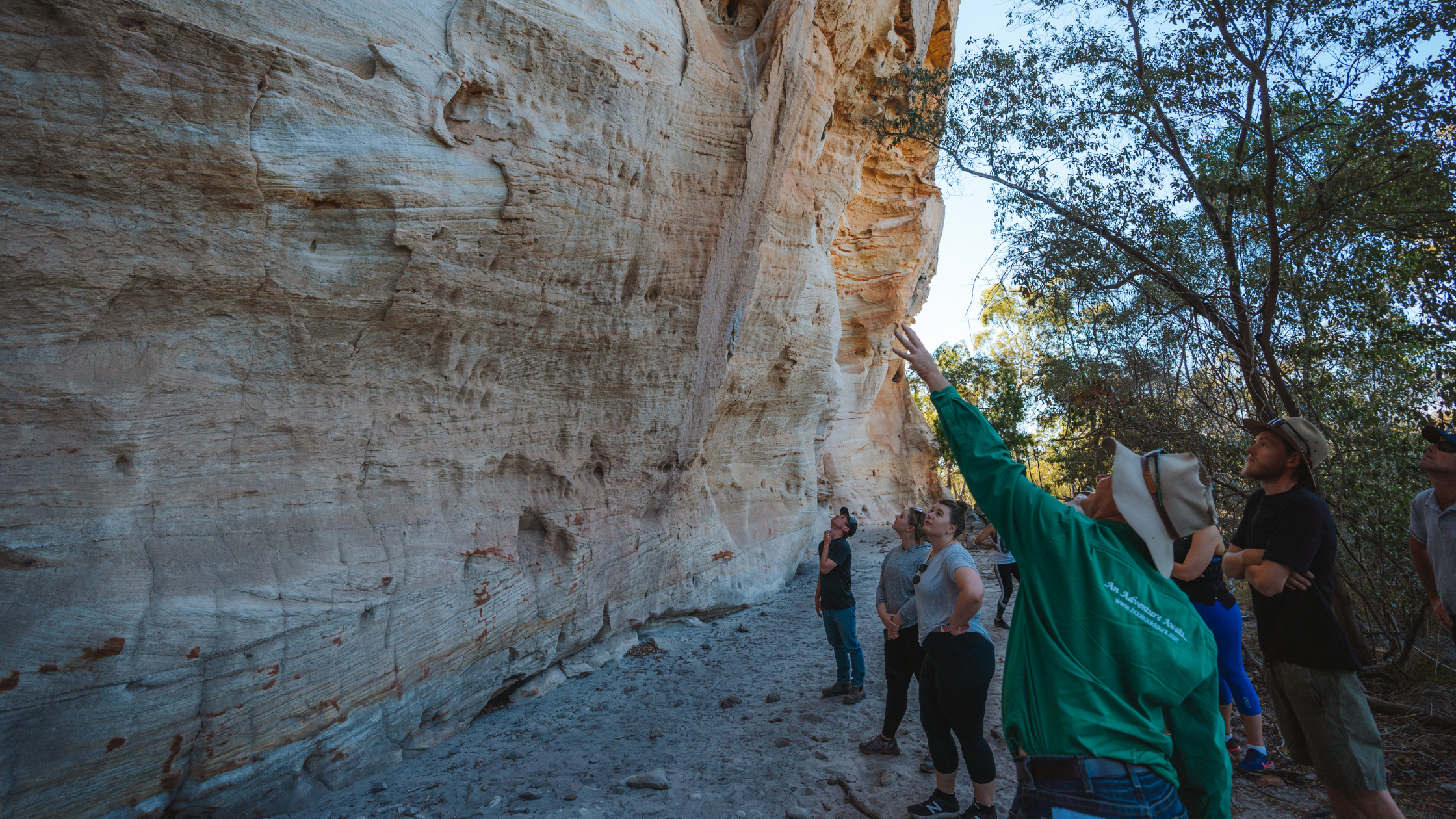 Craig Eddie – our intrepid leader is a walking natural history guide. In addition to being an ecological encyclopaedia, Craig is a huge Brisbane Broncos fan and lover of land snails. From a very young age Craig has had an inexplicable fascination with wildlife and plants. Land snails is one of his special interest groups to the point that he now has one of the most amazing collections in Australia, including many new species which he has discovered. In his down time Craig enjoys playing the digeridoo and listening to heavy metal.
---
Richard Johnson – Our senior ecologist come tour Guide has lived in over 5 countries, moving from England to Zambia at around the age of 9. Zambia was a great place to be a kid. He remembers being warned against trying to catch monkeys and decided to go for venomous snakes instead. Luckily for us Richard eventually landed in Australia where he has continued his childhood interest and accumulated a wealth of knowledge about our local flora, fauna, and the region's natural history.
---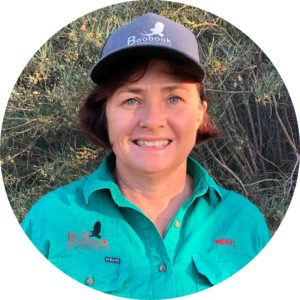 Meryl Eddie – The jack of all trades. Meryl has a long history in the local community, and a strong farming and natural resource management background. Jack of all trades, Meryl is down to earth, friendly and accommodating and will help make your experience one to remember! She loves horses, shows cattle and manages their grazing farming property north of Roma.  Meryl is able to fix a fence, change a tyre, brand cattle and in her youth would run rings around most on a sporting field.  Meryl is also heavily involved with the local community, setting up the charitable not-for-profit Maranoa Wildlife Caring & Education Centre and initiating a local Junior Touch Football Competition.  Interestingly enough, Meryl is not a fan of heavy metal.
---
Rosamund Aisthorpe – is a local gal whose love of plants is a fire that was lit at a very young age. In fact her mother will confirm that Rose's first multisyllabic word was Eremophila, the scientific name for Emu Bush. You may recognize her bright smile from an episode of ABC's Gardening Australia, which featured her parents' garden many moons ago. At some point during her teens it occurred to Rose that learning the Latin names of various gum trees was not a common pastime among her peers and that she must follow her destiny to become a Botanist! Her favourite animal of the moment is the Rough-throated Leaf-tailed Gecko, which she rates as the Coolest Lizard EVER!
---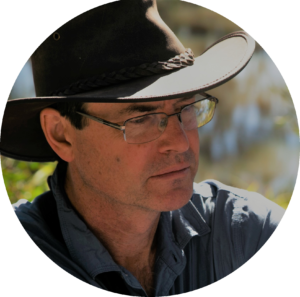 Michael Cunningham –  has lived, worked and travelled through Southern Africa for a couple of decades. He taught ecological genetics at the Universities of Stellenbosch, the Free State and Pretoria, while doing research on frogs, lizards, fish, hyrax and birds of the local cool, misty mountains. He's still enthusing about similarities and differences in ecology and habits, there and here.  Michael is a fan of music from Albenoni to Zeppelin, but if you really want to get him excited, start a conversation about frogs.